Ajan's 1 Tuff Cookie Monster RN CGC
Sire:  Am. CH. Goodtime's Ajan Yelobrick Rd CD
Dam:  Creeksidefrm's Fortune Cookie
8/23/04-9/25/13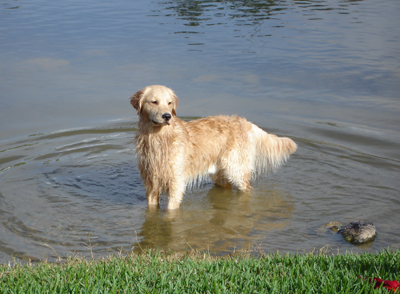 Dalton is our first golden.  As with most "firsts", they become your learning curve.  We did everything "wrong" training him, yet he is the most wonderful dog to live with.  He has NO bad habits and learns quickly when teaching him something new. 
Dalton's show career was just taking off when he had to take a back seat to Treasure.   For fun, and to keep him from becoming a total couch potato, we have dabbled in obedience and field work.  Dalton's true love is his bumpers, ducks and our lake.   We plan on doing some more formal training in the coming years. 
Right now Dalton's duties include puppy trainer, neighborhood welcome committee, socializing, swimming and hanging out with people.  He is a favorite at our local Petco, vet's office and everywhere else he goes, and has played host to the numerous foster dogs and other dogs and puppies that have come to visit. 
Dalton's willing-to-please temperament, trainability and all around easy-going attitude is what we strive to reproduce in our Kilowatt puppies. 
Update 9/25/13     we said goodbye to Dalton today as the cancer in his nose was making it too hard for him to breathe.   He was THE BEST DOG EVER and we did everything we could to make sure he knew it.  Dalton will always be what we want Kilowatt Goldens to emulate.  He was truly a once-in-a-lifetime dog.  Dalton never went on to further titles as we made the easy decision to keep him home, focus on his health and keep his life stress free.  Chris and I wouldn't have done anything differently once we realized that acquiring those titles would put additional stress on him and make him sick.  Dalton encompassed so much space in our lives and hearts that his absence leaves a huge void.  We miss him every single day.
RIP beautiful, sweet, perfect boy….until we meet again.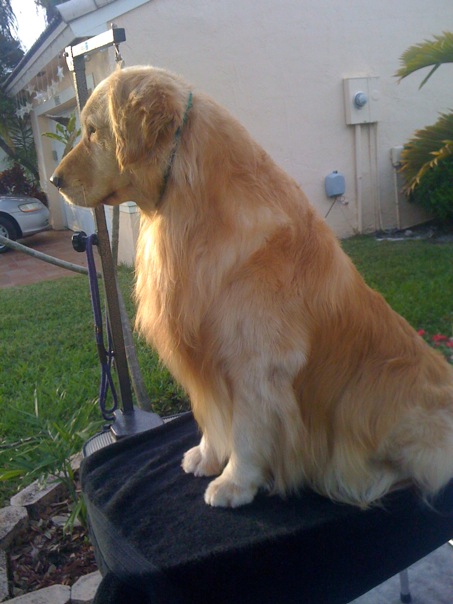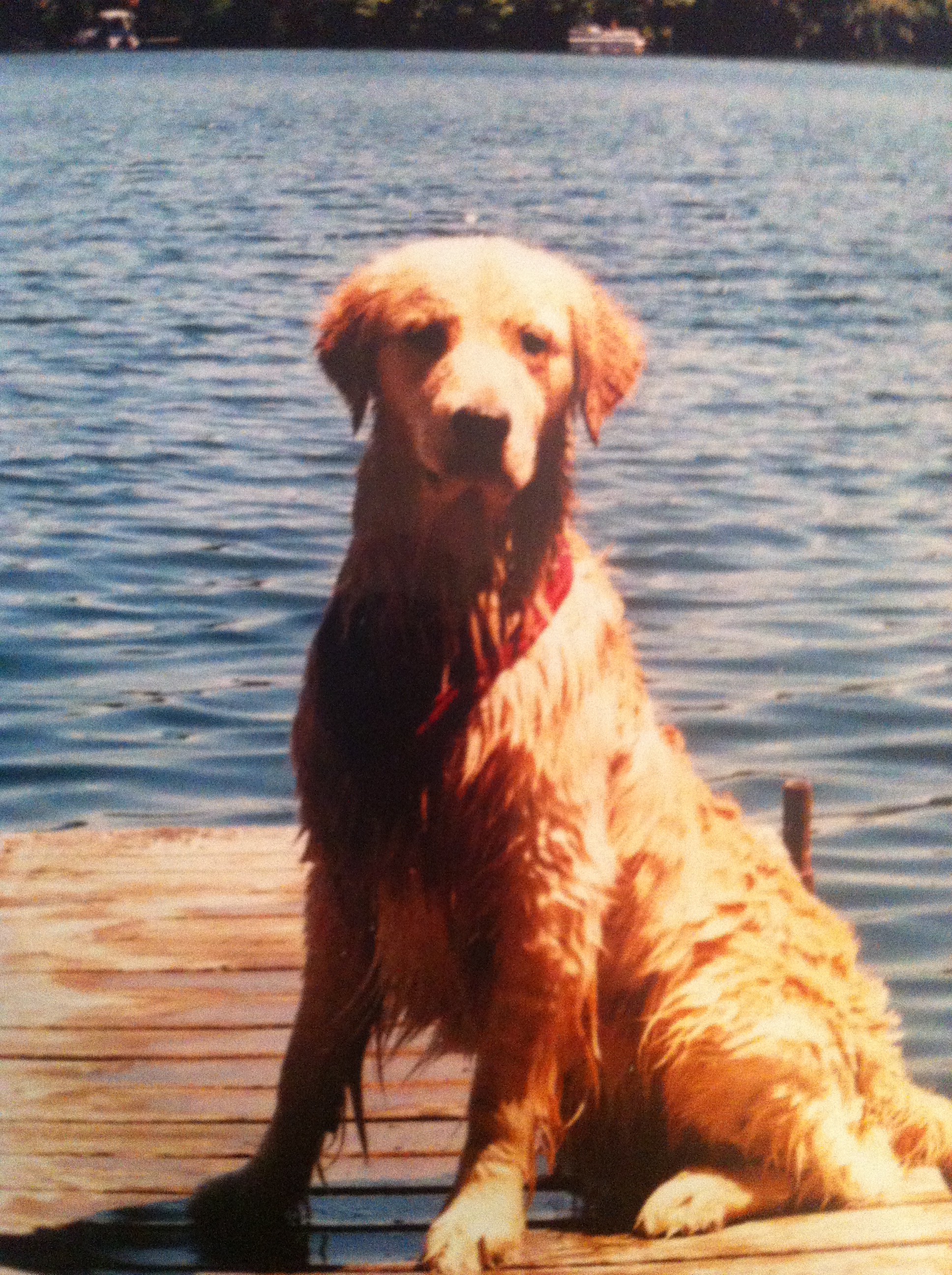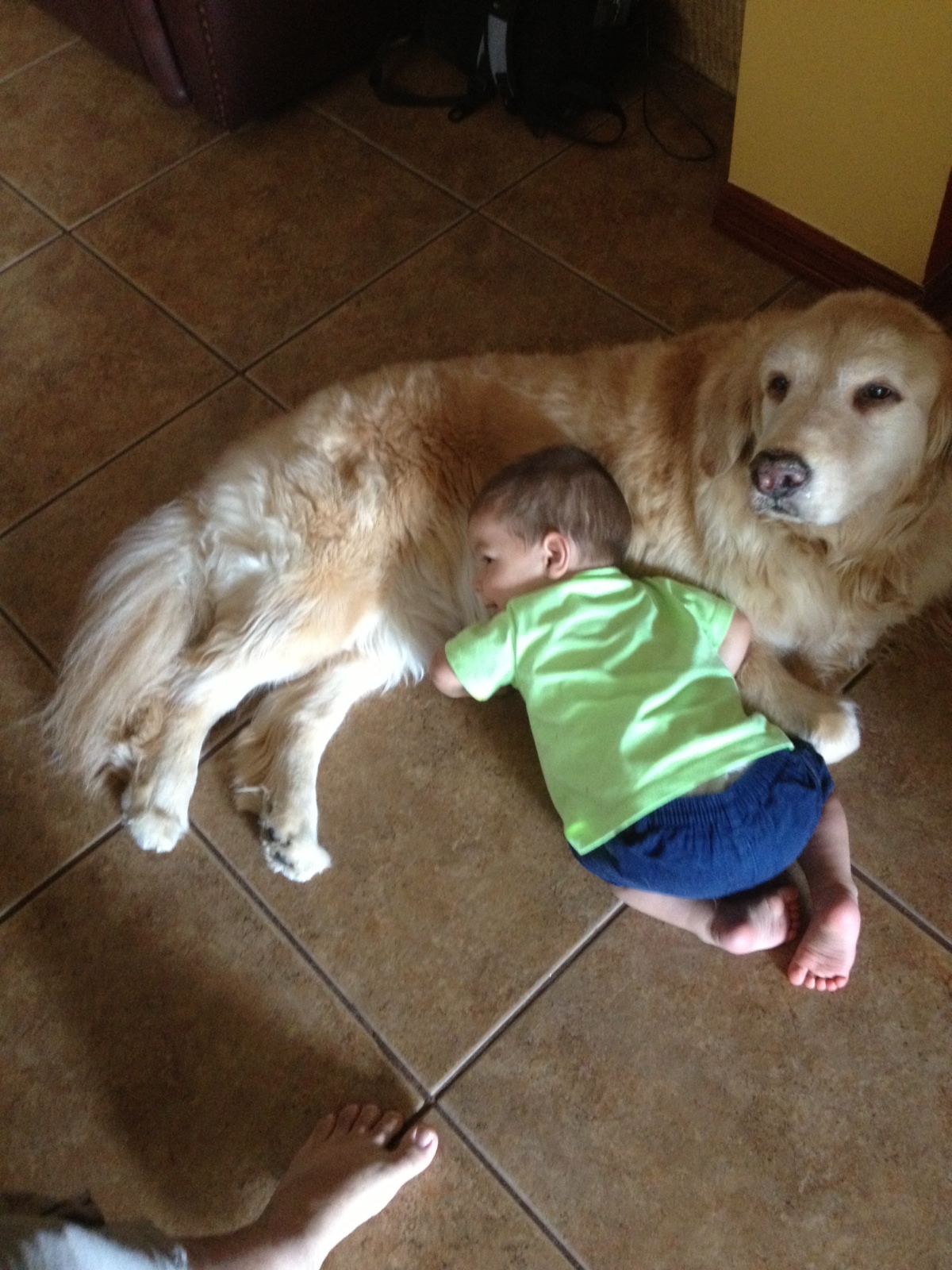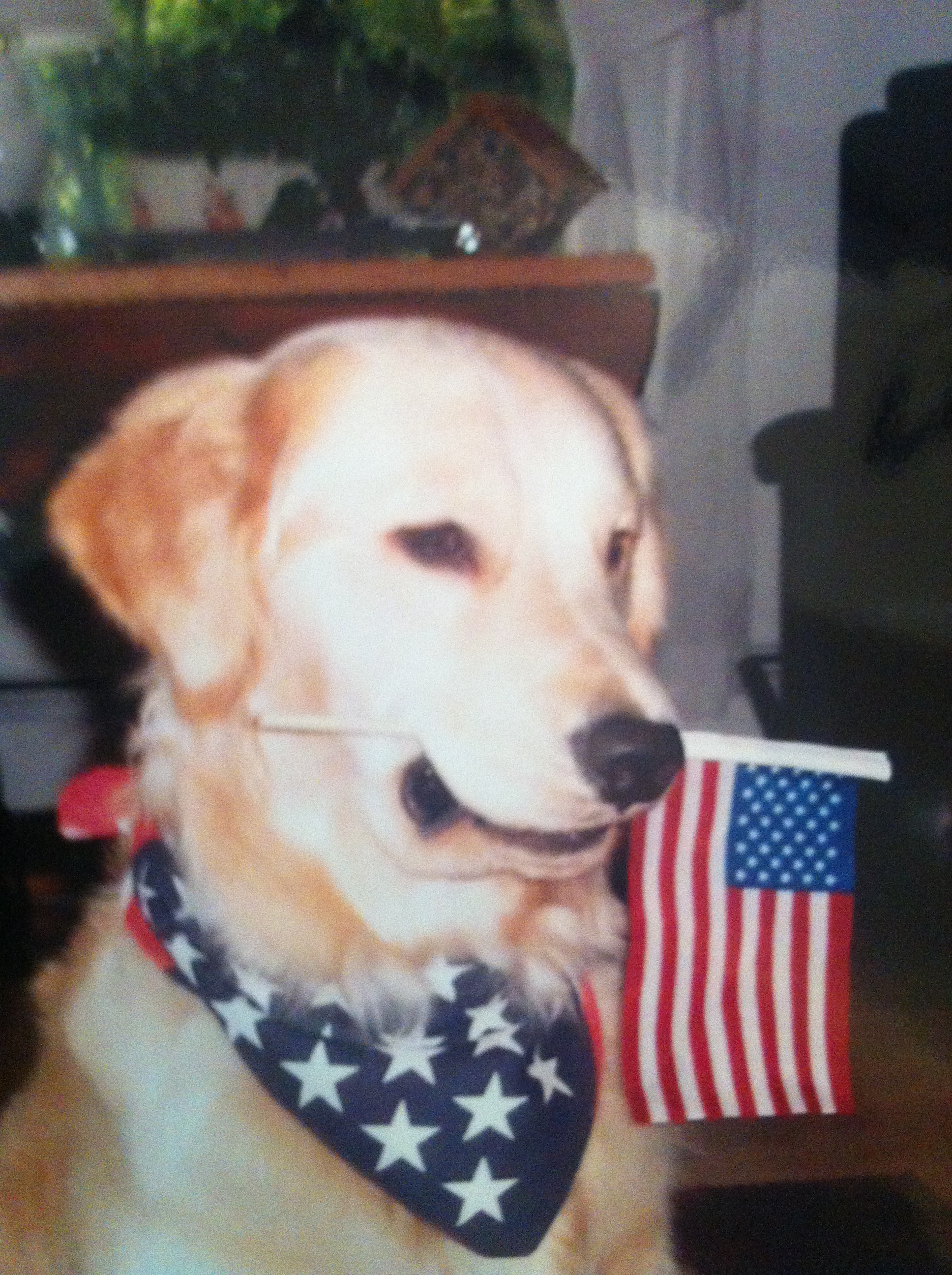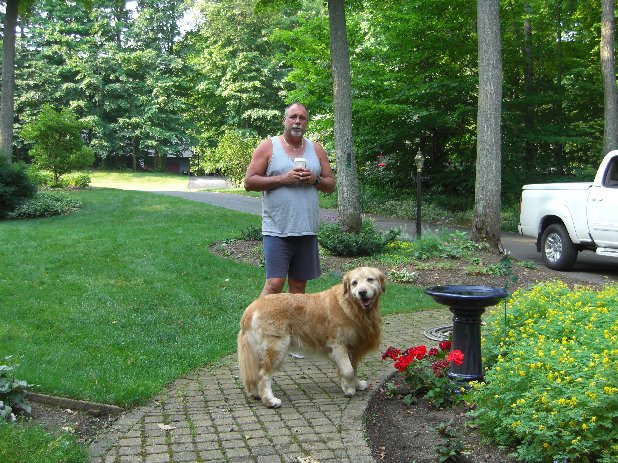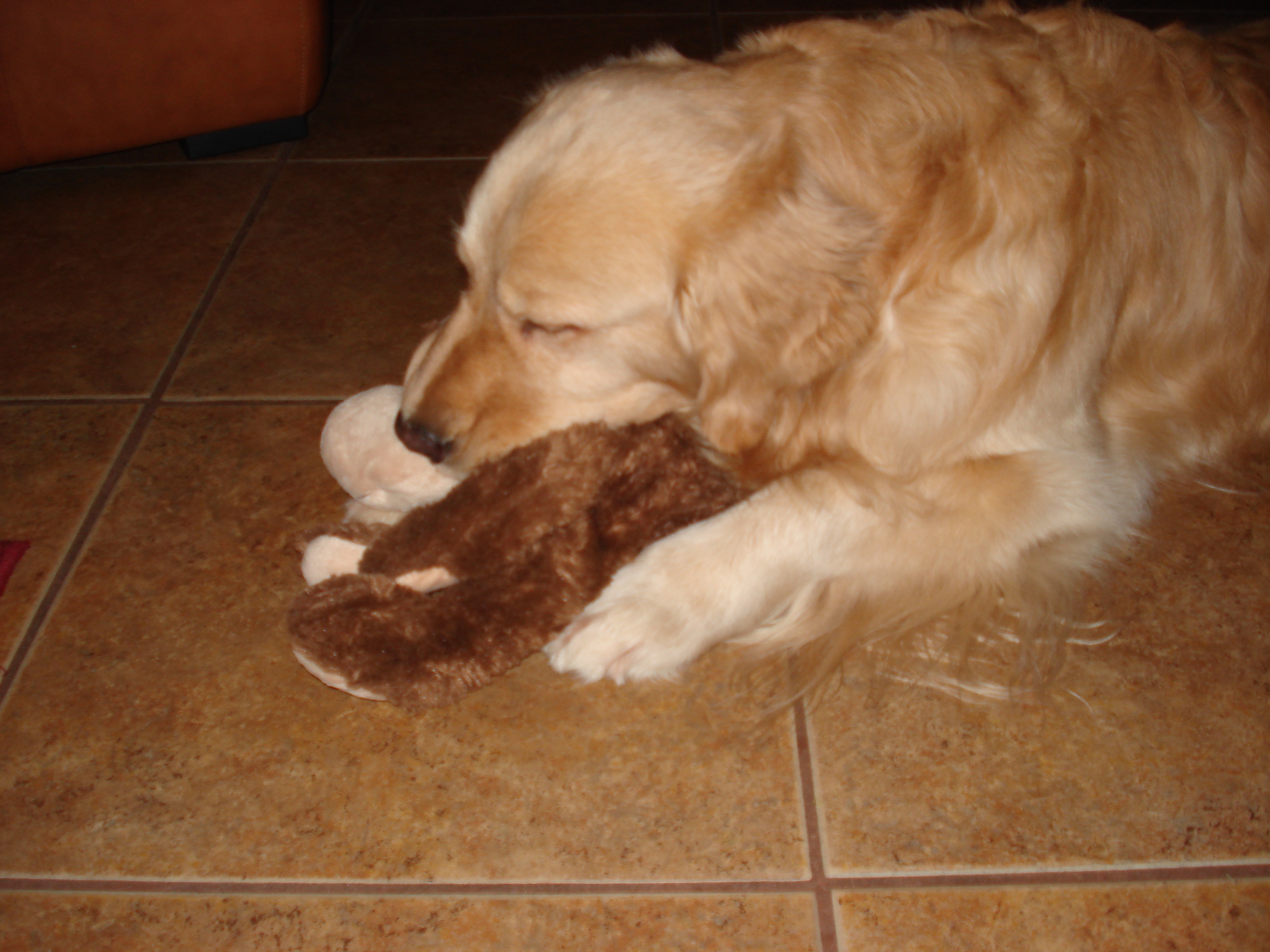 Pedigree

Parents

GrandParents

GreatGrandParents

SIRE

 Am. CH Goodtime's Ajan Yelobrick Rd CD

 

 

 Am. CH. Faera's Future Classic Can. SDHF OS

Am. CH. Asterling's Buster Keaton OS

Am. CH. Faera's Puppy Kidd OD

Am. CH. Goodtime's Best Foot Forward OD

BIS BISS Am./Can. CH. Rush Hill's Haagen-Dazs CDX JH AX OAJ WCX VCX OS SDHF; Can. CD WC

Am. CH. Gldn Lt Goodtime Happy Ending OD

DAM

 Creeksidefrm's Fortune Cookie

BISS Am. CH. Summits Crocodile Rock OS SDHF

Am. CH. Summit's Limited Edition OS SDHF

BISS Am. CH. Summits Mysterious Ways OD SDHF

BISS Can. CH. Bridgend's Amulet at Creekside Can. OD Am. Ptd

Am./Can. CH. Glendavis Goes To The Rodeo OS

Can. CH. Braemal's Corporate Image