Kristi and Chris Sachtleben are located in Pembroke Pines, in South Florida.
Our primary goal is to breed sound, healthy golden retrievers that are true to the AKC standard in structure and temperament.  It is very important that our dogs all get along both with each other and any other dog they meet as we occasionally board other dogs in our home. 
Our primary focus is Conformation and Agility and Tracking but we also do some training in Obedience and Rally and we breed with this in mind.  We feel it's important that a puppy enjoys learning new "games" and has the desire to please his/her owner more than anything.  We do not breed often,  as it is more fun focusing on training and competing with one or two dogs at a time.   This works better for us than having a larger number of dogs to keep up with.    Please watch our "NEWS" link for updates.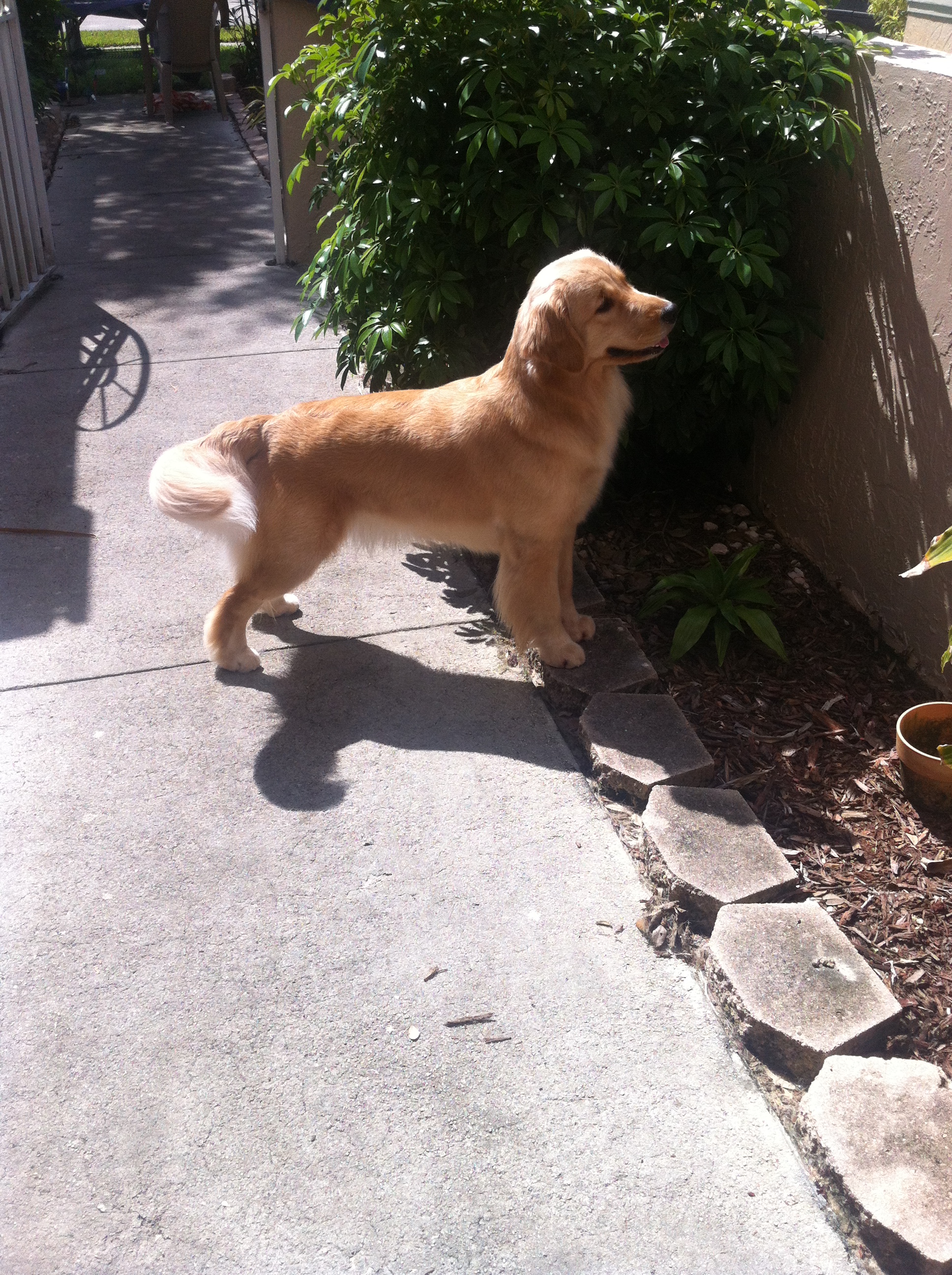 GRCA (Golden Retriever Club of America
Everglades Golden Retriever Club (Active Board Member 2014)
Dog Obedience Club of Hollywood (Board Member 2014)